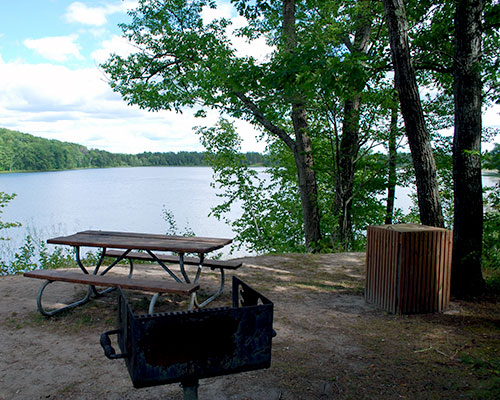 Date/Time
19 Aug 2021 until 21 Aug 2021
All Day
Map Unavailable
THIS TRIP HAS BEEN CANCELED
Join us for a 3 day, 2 night camping trip up north Michigan at the Rifle River Recreation Area!
*Limited space available – 8 students max || MUST SIGN UP BY AUGUST 8*
If not enough students sign up by August 8, we may cancel the trip and refund anyone who already paid.
Dates: Leaving at 11:00AM Thursday, August 19 (location TBD, Grand Rapids area); departing the campground by 12:00PM Saturday, August 21 (should be back to Grand Rapids by 3 or 4PM)
Cost: $85
Things to do:
Relax (the best part of camping) – read a book, play games, eat food, take a nap, sit by the fire, etc.
Hike many marked trails
Rent canoes or tubes to float on the river
Swim at a small lake nearby the campsite
Things to know:
This will be "rustic" camping with no running water or electricity. Water comes from hand pumps, and toilets are "pit" toilets inside an outhouse that do not flush. No showers are available (take a swim in the lake!)
We will be sleeping in tents with sleeping bags and mats or air mattresses
Cooking is over the fire or on a small camp stove
We don't know what the weather will be – it could be hot or cold, sunny or rainy. If the weather forecast is very bad a few days before, we will likely cancel and then we would refund you.
What we will supply:
Tents (large tents for multiple people to sleep in)
Sleeping bags
Sleeping mats / mattresses
Food – meals, snacks, drinks
Transportation to and from Grand Rapids
Questions? or 616-275-2394
Sign up today!